Navigating aviation's path to responsible budgeting for climate action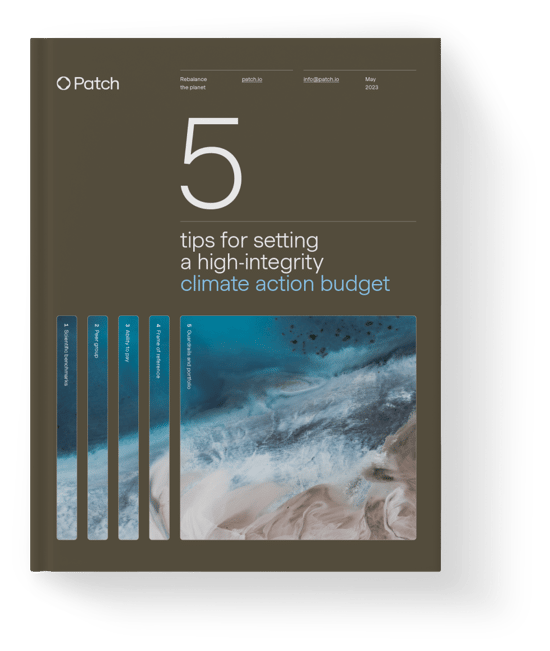 As the aviation sector stands at the crossroads of environmental accountability, the way forward demands precise financial allocations for climate action. The aviation industry, recognised for its ecological footprint, carries a vital role in combating climate change. This guide offers aviation stakeholders a tailored approach to crafting high-integrity climate action budgets that resonate with the sector's impact.
For aviation professionals striving to invest strategically in carbon removal solutions, this guide delivers:
Insights into scientific benchmarks for gauging carbon pricing strategies
A Pragmatic Abatement Cost Curve (PACC) tailored to aviation's financial landscape
A glimpse into carbon credit spending trends within the aviation sector on the Patch marketplace
A sample budget bolstered by future prospects
Unlock the potential to steer aviation toward a greener, more sustainable tomorrow by adopting a meticulous five-step approach to shaping climate action budgets.